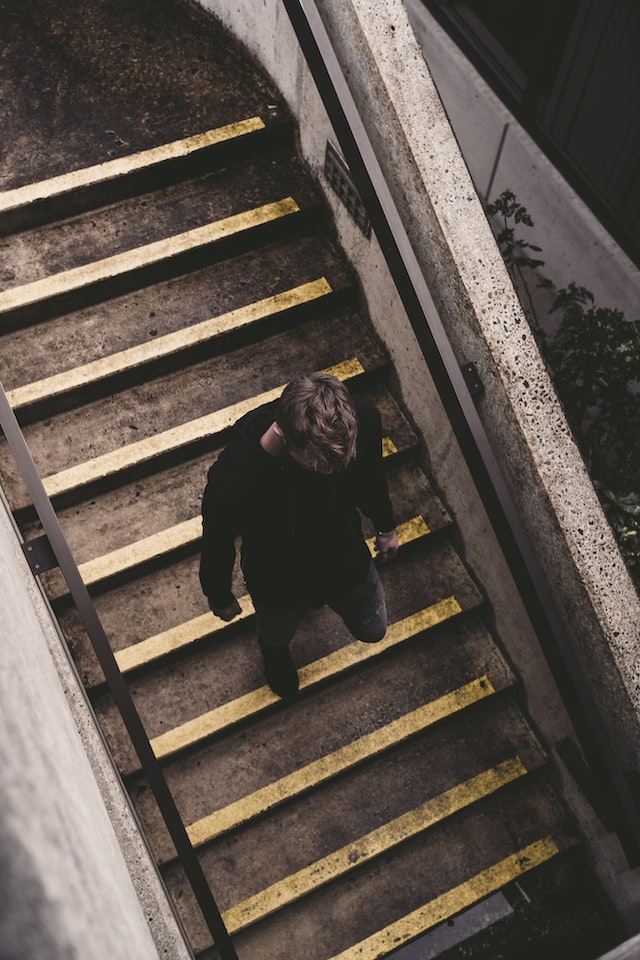 There are many sexual problems that can be solved with the use of certain sex toys for men. With issues such as erectile dysfunction, premature ejaculation, lack of libido, Secret Tab sex toys can help. In addition, according to the studies conducted by scientists from Harvard University, one of the respected educational institutions of the USA, it has been determined that the risk of prostate cancer is reduced by one third in men who ejaculate at least 21 times a month, and sex toys help to balance the estrogen and testosterone levels as well as speeding up the metabolism, thus helping to balance the risk of heart attack. they reduce.
There are models that you can use alone, as well as many Hidden Tab toys that you can use with your partner. While the Dwight Controlled Penis Ring provides a harder and more effective erection, it will allow you and your partner to have a pleasant time with its 10 different vibration modes. In addition, thanks to the command control system, you can choose the mode you want without changing the position. There are different models that you can use with your partner, you can buy a Sucking Vibrator and use it together, you can have small getaways with your partner in different places with remote control and wearable vibrator models.
The first thing to know about sex toys for men is that yes, they exist. Toys are one of the things men can explore. And this discovery could make your sex life better in ways you never expected. Megan Smart Masturbator can be a nice experience for beginners. Great masturbations with a realistic experience with heat setting, vibration mode and penis grip feature are waiting for you! We all have nerve endings that respond to vibration, touch or stimulation. You can buy a Sucking Vibrator and add color to your life. Sex toys aren't just for women!
The decrease in penile sensitivity with aging means that more stimulation is required for an erection and orgasm, and sex toys are our best helpers at this point. The Toby 3-Penis ring could be a good start for the toy world. You can add color to your sexual life with a longer, harder erection and intense orgasm feeling. You can also reduce the risk of prostate cancer by massaging the prostate with our massage vibrators.
You are responsible for your sexual health. To avoid STDs or infections, we strongly do not recommend that you share the common sex toy with anyone other than trusted partners.
You need to make sure that you thoroughly understand your lover's style. Does your lover have a toy that he has bought before? If your lover has a toy that he has used before, you can choose a different toy from the existing toy in terms of pleasure. For example, if your lover's existing toy is a Butt Plug, the new toy you will buy for him may be a Sucking Vibrator. If the existing toy is a Sucking Vibrator, the new toy you will buy for your girlfriend may be the Sanchez Remote Control Vibrator. Thanks to the remote-controlled vibrator, you can have fun with your lover wherever you want with the intensity you want. Don't forget to set a safe word! 😊 Your lover doesn't have a toy before and you don't know what to get? What do you do while together affects you more, Oral experiences? Or prolong the foreplay? you like it more, or are you excited about anal experiences?, you can make it easier for you to decide on a gift by thinking about such questions.
Specially designed male technological vibrators help men get erections and stimulate nerve endings. They also help prolong ejaculation times as they offer a different sexual sensation than manual masturbation.
The vibrator is every husband's best friend and handy accomplice that will take his wife's orgasm to another level. In fact, a vibrator can even lift the curtain on the fantasies you've been hiding from each other. A vibrator is the first step to the rest of your shared sexual journey. A vibrator lifts most of the heavy lifting during lovemaking. If you've been married for many years, a vibrator can bridge the gap between different sex drives. Being a partner in life and love is also being a partner in passion! Often times, couples may feel like they've come to the end of the line sexually with each other before considering the vast world of sex toy experiments. But there are no limits in this world, you set the limits! Sex is not just about positions, it will be a toy, an outfit that you can explore and you will definitely like.
Each sex toy will have slightly different guidelines on proper care, depending on its materials and functions. Cleaning your sex toys properly can help prevent potential infections and diseases, as well as extend the shelf life of your sex toys. You can clean most sex toys using non-chemical soap and warm water. It's important to be wary of scented cleansers as they can cause irritation or upset the pH balance of your genital area.
Each offers a different experience and can be used with other toys when playing alone or with a partner. It totally depends on what you and both of you enjoy! To have the best of both worlds, we recommend using a lubricant and trying the Alfie Butt Plug with Vibration and Control.
The Penis Ring is a sex toy that is usually soft in structure and helps to keep the blood in the penis longer and get intense sensations with pressure by placing the root of the penis. A penis ring can help a man maintain an erection longer, as well as make the penis harder than it is and delay ejaculation. We recommend that you do not use the penis ring for long periods of time. You can also spend intense emotional times with your partner with the Dwight Controlled Penis Ring.